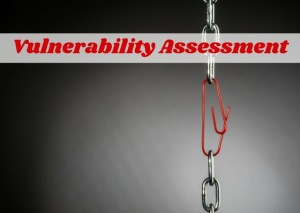 As a healthcare organization, it's important to do all you can to protect your staff day in and day out. While proper training can be conducted, you may still have vulnerabilities for your hospital. As an experienced violence mitigation company, we know how helpful it can be to conduct a vulnerability assessment for your organization. This can help point out areas of improvements to help better protect your staff and patients. Learn more about the assessment service we offer below!
The physical environment greatly influences crime, fear of crime, and quality of life. The relationship between physical environment and crime has become more evident in recent decades as healthcare facilities make increasing use of locks, bars on windows, cameras and alarm systems. Although these tools can have a legitimate role to play in crime prevention, they are not the complete answer. For a crime prevention strategy to be effective, it must be comprehensive.
"…a crime prevention philosophy based on the theory that the proper design and effective use of the built environment can lead to a reduction in the fear of crime as well as an improvement in the quality of life." – National Crime Prevention Institute
About our Assessment
The objective of MDI's vulnerability and security assessment is to:
(1) Identify a facility's protective measures and vulnerabilities that may be exploited by an adversary to degrade the facility's ability to carry out its mission.
(2) Identify the vulnerabilities of the facility's physical attributes that may enable a manmade or naturally occurring disaster to degrade the facility's ability to carry out its mission.
(3) Provide information to enhance a facilities protective measures and mitigate its vulnerabilities through the utilization of Crime Prevention Through Environmental Design (CPTED).


One of our representatives will conduct an on-site assessment of the interior and exterior of the facility in order to identify and document any potential vulnerability points. At the conclusion of the on-site assessment, a comprehensive report is prepared, which details various solutions to mitigate any identified vulnerability points. This document is a roadmap for improvements you should start making around your healthcare organization!
Now that you've learned about the vulnerability assessment service we offer, you can feel confident in choosing Mitigation Dynamics Institute. We look forward to helping you create a safer place for everyone in and around your healthcare organization. If you're interested in learning more about our service, feel free to contact an MDI representative at info@mitigationdynamics.com.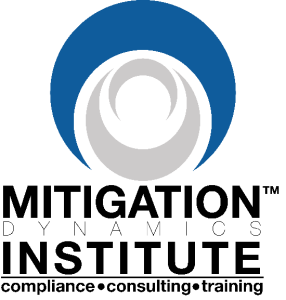 THE STANDARD FOR EXCELLENCE IN GLOBAL RISK MITIGATION
Call us at 816.251.4567
LIKE us on Facebook
FOLLOW us on Twitter
FOLLOW us on LinkedIn
FOLLOW us on Google+
comments powered by

Disqus