It's important to make sure your healthcare organization is up to code and meeting standards, especially since there are more regulations in place as of recent. As your experienced physical environment risk mitigation company, we want to help you stay on top of new regulations.
It is important that accredited hospitals use the same methods to prepare for both the CMS (Centers for Medicare and Medicaid Services) or TJC (The Joint Commission) surveys. Prior to 2017 many hospitals prepared for each survey differently but with recent changes, TJC has moved from a consultative stance to "see it, cite it", the same approach CMS uses. Take a look below to learn more about the differences and similarities of these two surveys.
TJC Survey Process
The surveyors from The Joint Commission remain more interactive. They use the hospital staff's question responses to guide further questions. The documentation from this survey is then examined within the context of elements of performance validation. The responses from staff and physicians can help keep the surveyors from dwelling too much on the patient records or it can open the door to closer examination in areas. Policies, procedures, bylaws, and other documentation is used to review against actual practices. Surveyors use the tracer methodology to identify areas of noncompliance.
CMS Survey Process
The CMS surveys are typically conducted by the surveyors from the state department of health. This survey focuses more closely on patient care documents and the corresponding policies and procedures. These surveyors are less interactive with the healthcare staff and physicians. The patient records are looked over for an absence of compliance and will ask staff about any compliance issues, if discovered. If a certain process was deviated from compliance or not documented correctly, the staff member responsible will be questioned as to why this occurred. The CMS surveyors usually spend less time with the patient care units and more time looking over documentation from patients.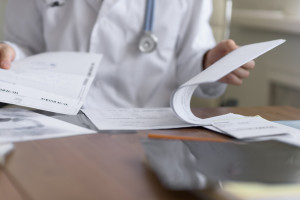 Similarities with TJC and CMS
• Both employ a "see it, cite it" method of survey. Even if the issue is corrected immediately, it will still show up on the final report, but should be marked "corrected".
• Both impact a hospital's ability to receive Medicare or Medicaid payments for patient care.
• Both now require all issue be fixed within 60 days. The only exception is Life Safety Code violations, of which there is a process if the fix will take longer than 60 days to complete.
• Both now require that Interim Life Safety Measures (ILSM) be put into place for ANY Life Safety Code violations. This must be documented well.
• Both have high attention to Life Safety Code violations, ligature risks, emergency management plans and hazardous materials issues.
• Both now require follow up surveys for any issues hit a threshold considered potentially harmful to patients. They will verify the fix works and is completed.
• Both may add additional citations to the original visit survey during each subsequent visit, until all identified issues are thoroughly resolve.
Is your organization ready for the next survey? If you need help preparing your hospital to be compliant, TEAM MDI can help!
We offer risk and vulnerability assessments to help your healthcare organization better prepare for surveys. In addition to this assessment, we provide detailed reports and information to assist with targeting the high impact items, issues which could put the organization in jeopardy, and low hanging fruit, which is easy pickings for surveyors. TEAM MDI is here to help organizations maintain a safer working environment while maintaining continuity of business. This commitment has proven instrumental in exceeding the expectations of existing clients and will undoubtedly enable MDI to meet the challenge of enhancing of a safer environment for future healthcare clients. If your healthcare organization is interested in being best prepared for your next survey, contact Mitigation Dynamics Institute. We look forward to helping better prepare your healthcare organization and your staff!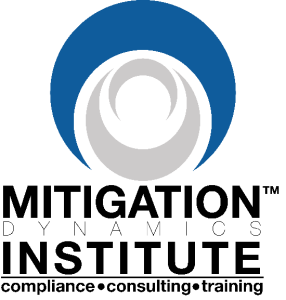 THE STANDARD FOR EXCELLENCE IN GLOBAL RISK MITIGATION

Call us at 816.251.4567
LIKE us on Facebook
FOLLOW us on Twitter
FOLLOW us on LinkedIn
FOLLOW us on Google+
comments powered by

Disqus