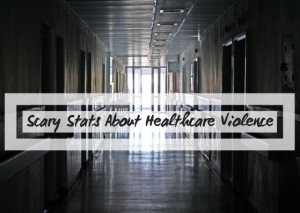 Halloween is a busy time for many in the healthcare industry. After all, it's one of the most dangerous nights for pedestrians. As we near in on this festive holiday celebrated across the country, it's a great time to talk about those who work hard to help heal. As a healthcare violence mitigation company, we work hard to ensure all healthcare staff has the proper training on how to handle a potentially dangerous or violent situation in the workplace. Take a look below to learn about the scary threats they may encounter on a daily basis!
Healthcare Violence Statistics:
• 21 percent of registered nurses and nursing students reported being physically assaulted—and over 50 percent verbally abused—in a 12-month period (2014 American Nurses Association's Health Risk Appraisal survey of 3,765 registered nurses and nursing students).
• 12 percent of emergency department nurses experienced physical violence—and 59 percent experienced verbal abuse—during a seven-day period (2009–2011 Emergency Nurses Association survey of 7,169 nurses).
• 13 percent of employees in Veterans Health Administration hospitals reported being assaulted in a year (2002 survey of 72,349 workers at 142 facilities).
• Injuries and stress are common factors that drive some caregivers to leave the profession. The estimated cost of replacing a nurse is $27,000 to $103,000.
• In 2010, the healthcare and social assistance industry reported more injury and illness cases than any other private industry sector — 653,900 cases.
Information Source: www.osha.gov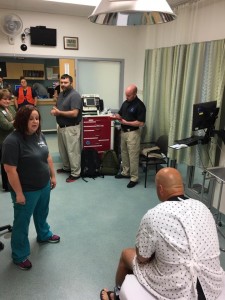 How TEAM MDI Can Help:
MDI's primary objective is to continue to produce the most cutting-edge, principally-based training for the healthcare industry. This commitment has proven instrumental in exceeding the expectations of existing clients and will undoubtedly enable MDI to meet the challenge of enhancing of a safer environment for future healthcare clients.
The comprehensive training programs are designed to provide personal tools that empower healthcare professionals to effectively and efficiently interact with patients, visitors, physicians and staff in order to maintain a safer working environment and the continuity of business.
TEAM MDI is passionate about saving lives!
Now that you know a little more about the statistics of healthcare violence in the workplace, you're ready to help better protect your healthcare organization. TEAM MDI is here to help! We offer violence mitigation training for those in the healthcare field. We look forward to helping protect your hospital and empower your employees to handle a potentially violent situation. Contact Mitigation Dynamics Institute to learn how we can specifically help your organization and help you stay in compliance!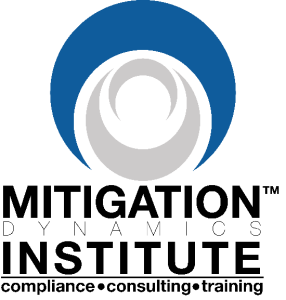 THE STANDARD FOR EXCELLENCE IN GLOBAL RISK MITIGATION

Call us at 816.251.4567
LIKE us on Facebook
FOLLOW us on Twitter
FOLLOW us on LinkedIn
FOLLOW us on Google+
comments powered by

Disqus