About: Doug Johnston
Recent Posts by Doug Johnston
Workplace Violence Statistics: 97% of physical assaults on staff are perpetrated by patients or their family members. 80% of physical assaults on staff occur in patient rooms. 38% of physical assaults on staff occur during triage or initial assessment. 33%Read More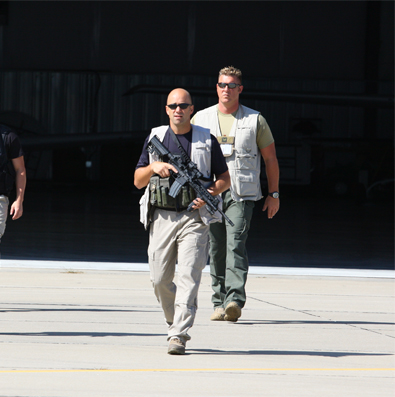 The primary principle of Safe Training and Responsible Restraints (S.T.A.R.R.) is first, to empower professionals through the utilization of relevant forms of verbal de-escalation and second, emphasizing only the minimal amount of physical intervention necessary to control the situation. DoesRead More
San Francisco Chronicle (06/30/11) Gordon, Rachel San Francisco officials are currently debating whether police officers and sheriff's deputies should be allowed to provide security at hospitals in the area. San Francisco Mayor Ed Lee has proposed contracting out security servicesRead More
Researchers from Johns Hopkins University School of Medicine in Baltimore reviewed data on more than 150 shootings that occurred in acute care hospitals between 2000 and 2011. The shootings resulted in 235 dead or injured victims. What training has youRead More
Written on July 15, 2013 at 6:49 pm
Categories: A.V.I.R.
Experts say the shooting deaths at a Carthage, N.C., nursing home in March 2009 should show employers that domestic violence can and often does affect the workplace. "The Carthage nursing home case is a stern wake-up call to employers thatRead More
Recent Comments by Doug Johnston
No comments by Doug Johnston yet.