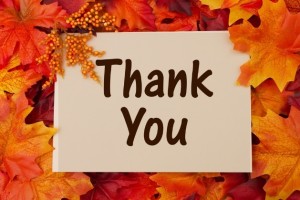 With the holiday season upon us, we want to take some time to reflect on another great year at Mitigation Dynamics Institute. We've had some big changes take place. From new regulations on the healthcare industry to increasing our training opportunities, we are thankful for a successful 2018! Here at TEAM MDI, we want to take a few moments to share our gratitude by featuring some of our clients and those who've attended our workplace violence training sessions through testimonials. Take a look below to hear what other have said about our workplace violence mitigation company.
"Just finished training today. Empowering is the best word to describe it. The instructors are top notch and truly have a passion to teach people tools to keep them safe. Highly recommend the course. Thank you!" – Vicki Moreland Rodgers
"This course was awesome! Such great tools for rural healthcare providers that are often few in numbers! I can't wait to implement this into our hospital." – Meagan Weber
"MDI's real-life experience, enthusiasm, humor, hands on demonstrations and scenarios simply "amazed" our clinical and non-clinical staff." – Kris Gaw, Chief Operating Officer | Renown Regional Medical Center
"I highly recommend this training and if you think you aren't capable or have the confidence to go thru this kind of class, I will definitely tell you, you are wrong and underestimating yourself!" – Crystal Seavey
The experience of the teachers is phenomenal. They are very professional and take their job seriously, but make the class fun. The precision they expect from you is necessary and the skills taught can be used in work or personal life. Awesome group!" – James Kurt Williams
"I would highly recommend MDI to any organization or individual. They have always gone above and beyond the call of duty and delivered exceptional results." – Alex Poulter, owner | HealthEdata
"Gave me skills I need to handle a situation out of control, but more importantly skills to keep it from ever getting there." – LaGayle Heflin
"Great Coaches. Powerful empowerment to all that apply to this program. Highly recommend!!!" – Brandon Dutton
"The guys of Mitigation Dynamics have taught me so much on how to handle a situation without it coming to a physical altercation in most situations that I cannot thank them enough or encourage anyone to use them enough to help you in ahh type of business where you can have upset people that can be a harm to themselves our each other" – Daniel Dean Snyder

We have a lot to be thankful for this year and YOU are one of the things we're grateful for, especially this holiday season. We look forward to sharing our knowledge with those in the healthcare field to help better prepare staff members for the unthinkable. If you're interested in preparing your healthcare organization, contact Mitigation Dynamics Institute today! We'd be happy to share further information about our company and exactly how we can help your healthcare organization!
THE STANDARD FOR EXCELLENCE IN GLOBAL RISK MITIGATION

Call us at 816.251.4567
LIKE us on Facebook
FOLLOW us on Twitter
FOLLOW us on LinkedIn
FOLLOW us on Google+
comments powered by

Disqus